Offers by Emaar Properties
New Launches by Emaar Properties
Near Completion Project by Emaar Properties
Projects by Emaar Properties
About Emaar Properties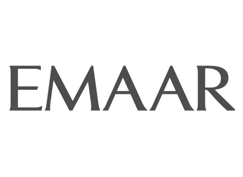 It has been shaping landscapes and lives since its beginning and has mastered the development of communities that meet the full continuum of lifestyle needs.
One of the world's most well-known real estate developers in Dubai, Emaar Properties have been influential in varying the face of Dubai. Emaar has set a remarkable reputation in developing and delivering world-class homes in the UAE. It is the master developer of Downtown Dubai, among others.
It is the developer behind the world's tallest tower: The Burj Khalifa. Emaar has projects across the world while in the UAE; it has developed/developed the multiple projects in various communities.