New Launches by Al Futtaim
Near Completion Project by Al Futtaim
About Al Futtaim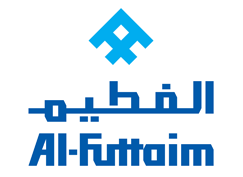 Al Futtaim is one of the most progressive regional family for developing business as well beautifull houses, which was founded in the year 1930s as a trading business and it's headquartered is situated in Dubai, United Arab Emirates.
Al-Futtaim is the expanded developer which is very well known for to bring the quality and reputation in its development as well as this developer is also in other sector such as as automotive, retail, real estate and finance and the employees of this developer are committed to help their client to make a right decision it's not matter about location or need.
AL Futtaim is developer who's aim is to enhance the peoples experience that is the reason that now they providing their services to other more than 29 different countries too from the Middle East to all the way to Africa as well as Europe and Asia.
Al Futtiam is creating such a marvelous construction in residential as well as commercial with perfect design to live in and the building constructed by this developer are promising .
This developer is very well known in the field of real estate not only In UAE but also in other countries too as this developer believes in the creating such community which touch the lives and making environment to live in.
The developer has come a long way to grow in today's competitive and rapidly growing economy and the developer has also set their sights and standards high and seek to exceed them. The developer's strength is in their diversity that is the reason that they are giving their service in the 100+ nationalities that make up our workforce.